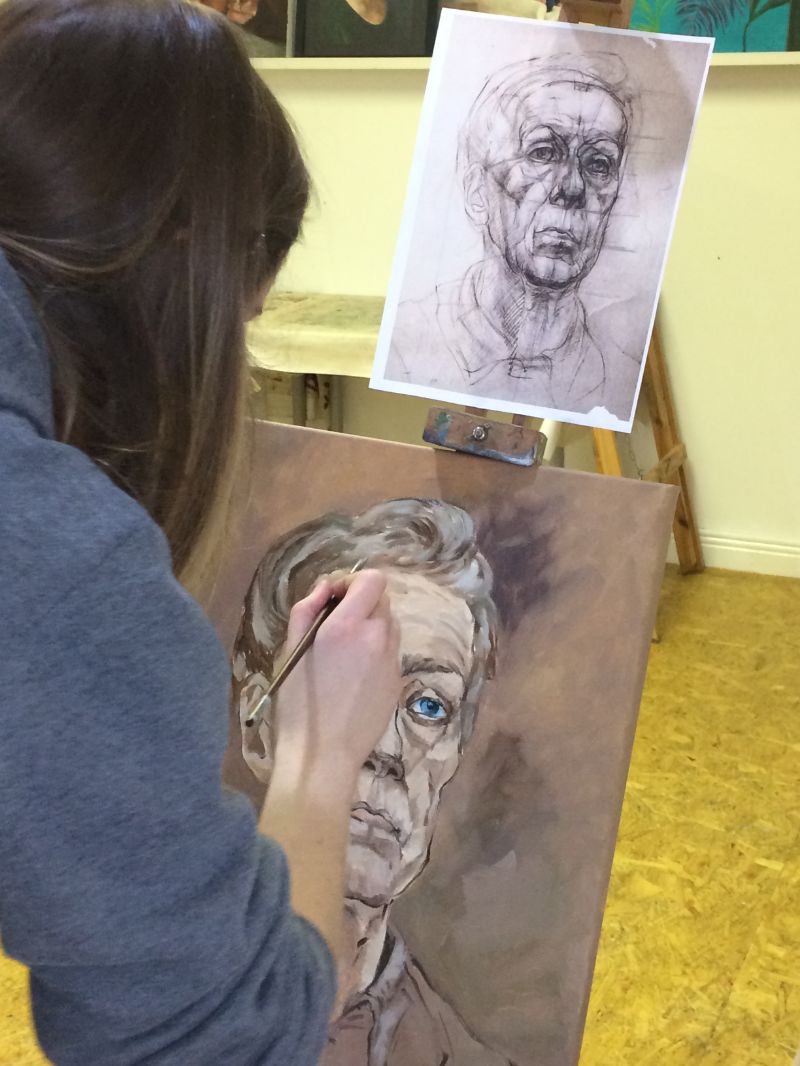 The Art Classes at MyArt School are highly individualised. The classes are designed to help you meet your artistic goals regardless of your level of experience, and over a period of time that suit your timetable, from beginners and mid level to experienced artist work side by side in the studio. The class is designed for 8 students per class, in order for the tutor to equally share the time guiding each student individually towards the realization of the artworks of their choice. Anca takes an academic approach in guiding her art students, being consistent and systematic in their artistic skills' development. Thus, each student who chooses to have a set of classes receives an individual art course. However, our art classes also suit occasional drop ins. The teacher has an M.A in Visual Arts, has worked professionally as an artist for over 15 years, her artworks have been displayed in galleries and museum around the world. She is a professional in teaching Art and the atmosphere is friendly, relaxing and therapeutic with inspirational soft music playing in the background. The students feel comfortable working in their own tempo. The students need to bring their own art materials for painting or drawing depending on what they would like to start with. The tutor Anca will advise what art materials to buy based on what you would like to start with.
Atividades
Localização
MyArt, Newmarket, The Liberties, Dublin 8, Ireland
Avaliações
(0)
Anúncio verificado
Este organizador foi aprovado pela equipe da Spotimist. Reserve agora!