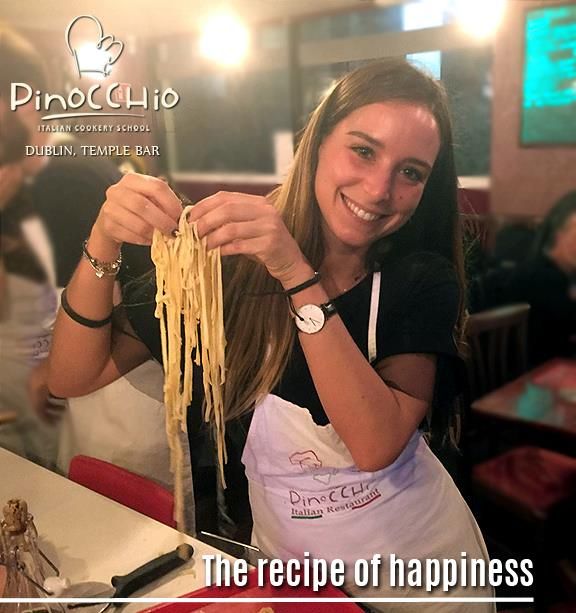 The Italian School of Cooking was establish in 2005 and is the first Italian cookery school in Dublin. It's a brand of the Flavour of Italy Group and represents the only body in Ireland with a structure and staff specifically focused on teaching and spreading the Italian cuisine and the Italian food and wine culture. We organize hands-on cooking classes for professional and non professional, basic and advanced level and provides additional services such as: private parties, corporate events, cookery team building. We research and select Italian products of excellence to be used in the preparation of the dishes or to be included in the range of sale products. We guarantee the Italian authenticity of our food and wine products.
Actividades
Ubicación
Pinocchio Italian Restaurant - Temple Bar, Pudding Row, Essex Street, Dublin, Ireland
Reseñas
(0)
Anuncio verificado
Este organizador ha sido aprobado por el personal de Spotimist. ¡Reserva ahora!